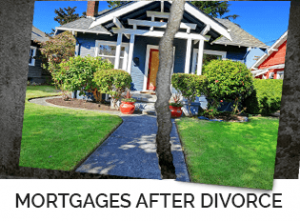 Obtaining a Mortgage after a divorce might be a bit complicated, however with Racheli's help, it can be doable. See the video below
Please consult your attorney and together collaborate as to the best path for you.
There are Attorneys and other profession that work as a Collaborative Team.
Ed Talk at the National Association of Divorce Professionals The NADP provides a prospective and information about the mortgage process before, during or after a divorce.
Please remember to consult your attorney or adviser before making decisions.
The documentation of income assets and credit may not enough. Now we need to take into consideration more variables. Are there alimony, or Child support payments or any other agreements that may effect the income or liability of one or both of the spouses who is looking to get approved for a Home Mortgage.
When we have a Home in the divorce settlement, we need to ask a few questions:
Who will keep the home?
Who will pay for the mortgage?
What will the ramifications be with each one of the above decisions?
When will each step take place?
Things to keep in mind:
Alimony and child support must be received and re-verified for 6 months to be used as income to qualify
Quit claim deed without refinancing
DOES NOT relieves the spouse from the obligation.
Divorce settlement must stipulate that the vacating party
has no responsibility on the mortgage going forward,
5 Components to obtaining a mortgage
Credit
Income
Assets
Debt to Income Ratio
Property
When a divorce is part of the landscape, we need to see what the divorce settlement says, or, even better have a conversation as to what could be executed before signing the agreement.
Resources
Have a question about mortgages?          ww.AskRacheli.com
Refinance,                                       http://loans-4-u.com/how-to-buy-a-home-the-loan-process-and-checklist/
Covid-19 payment forbearance, https://tinyurl.com/uwdugjz
how much you qualify                  https://tinyurl.com/HowMuchHomeRacheli
Home Search                                  http://loans-4-u.com/home-search-sold-home-alerts/
Mortgage App-                              https://mtgpro.co/6puc0